Project Management¶
Control Panel¶
The Control Panel allows you to view and access all your Applications, as well as manage their Subscriptions and Users.
It is comprised from two basic parts:
The Side Menu, that you can use to search for a specific application (or its categorization) as well as manage your account, preferences and subscriptions
The Main Panel, where all your Applications (or a subset, if you applied any search criteria) are presented, available for a more targeted management and development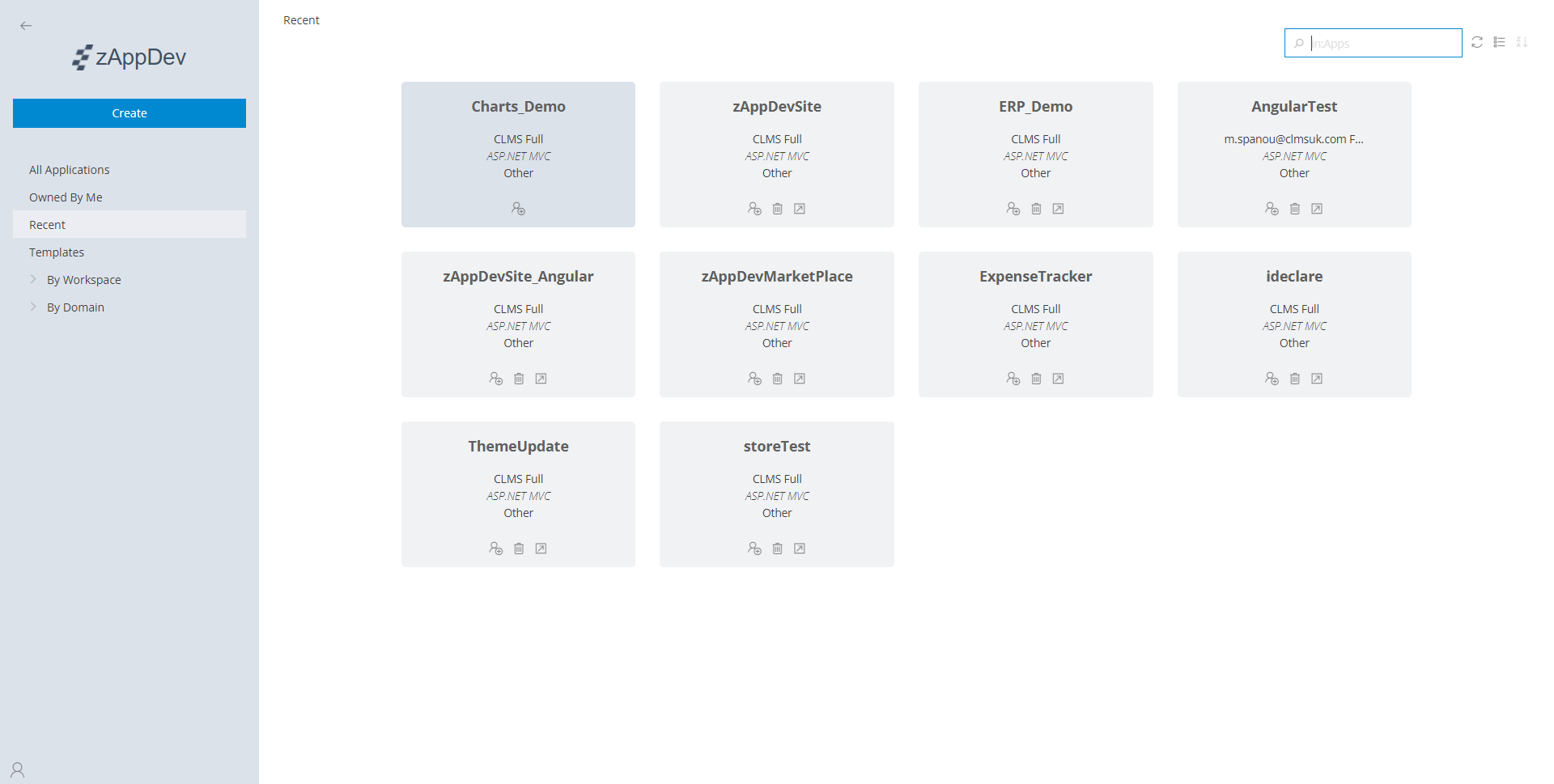 Side Menu¶
You can use the side menu to limit the visible Applications based on some specified criteria:
| Limit | Description |
| --- | --- |
| All Applications | All the projects that you have created or have access to |
| Owned By Me | All the Applications you can access under your Subscription |
| Recent | Your most recently opened Applications |
| By Subscription | List (and number) of Applications, grouped by Subscription |
| By Domain | List (and number) of Applications per Domain |
Applications¶
The Main Panel contains all your Applications, that you can open, manage or remove. The two visible icons, as well as the right-click menu, allow you to:
| Closed Project | Opened (Active) Project |
| --- | --- |
| | |
Opening an Application¶
To open an Application, simply click on its rectangle and you will be navigated to its Workspace
Deleting an Application¶
If you choose to delete an Application/Project, you will have to confirm your action by typing in the name of the Project you are deleting.

Attention
In order to remove a project, it must be closed.
Search¶
To quickly find the Project(s) you want, you can use the Search :

In summary, the available options are:

Refresh : Shows all your Applications

Sort : Sorts your Applications alphabetically or in reverse

Tiles View : Toggles the Control Panel's format between a Tile and a List view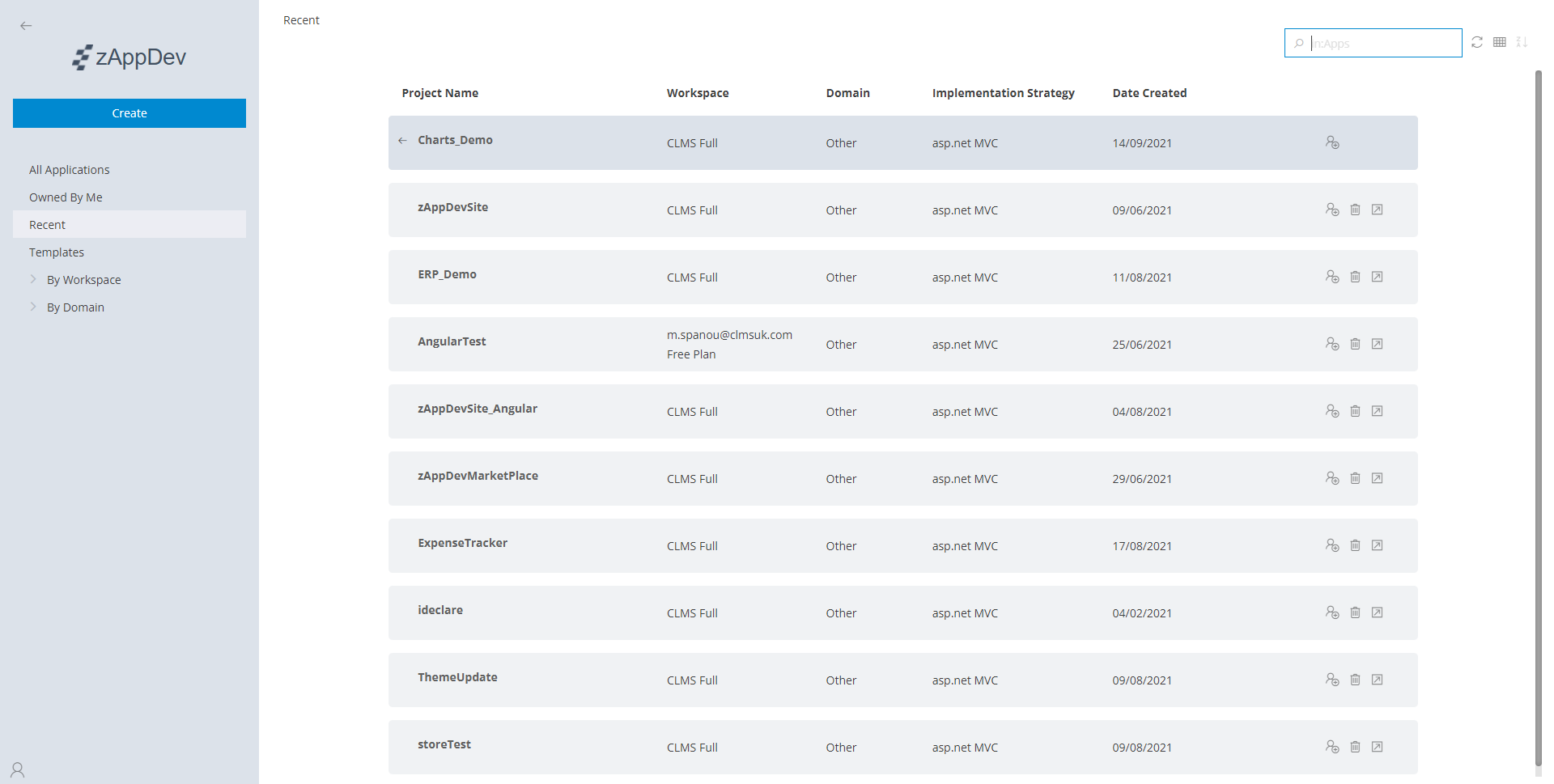 Tip
If you use both the selection at the Side Menu and the Search, you might be unable to find the Project you want.
For example: imagine you typed "MusicStore" into the Search textbox and then selected the Insurance domain under the By Domain selector. Normally, you would not be able to see any projects.
If you sumble upon such a case, either clear your Search term or click on